Franklin mint 100 greatest americans bronze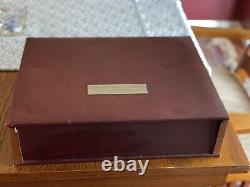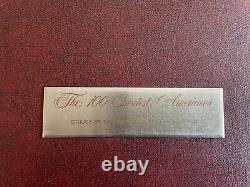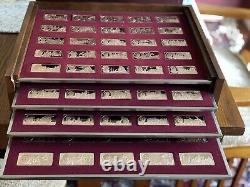 Franklin mint 100 greatest americans. Issued by the Honor America Committee as a Bicentennial tribute to the lives and achievements of the most outstanding Americans in our 200 year history. On the eve of Independence Day 1976, in Washington, D.
The Honor America Committee paid tribute to the 100 greatest Americans in the history of the United States. This collection of 100 ingots permanently commemorates these outstanding Americans. Each ingot combines a portrait of the honored American with a scene depicting his or her most notable accomplishment. This is the Bronze collection.
Short Description: The 100 greatest Americans in case with trays. Franklin Mint Metal: Bronze Ingot 600 grams each numbered.
Number of Ingots in Set:100. Ingots : ranging from Very Good to Excellent.
Trays : Very Good to Excellent.